School Field Trips at Heidi's Farmstand & Bakery
Our 2023 field trip schedule is full. Please check back next year.
Heidi's provides fun and educational school field trips for classes ranging from kindergarten to 3rd grade. Our age appropriate activities range from learning about apples and native americans to going through our corn maze. Heidi's is set in the beautiful country just outside of Lowell, Michigan, and is the optimal location for outdoor education.  If your children would like to learn about Michigan history and agriculture or if they like hay rides and donuts contact us today to set up your field trip to Heidi's Farmstand and Bakery.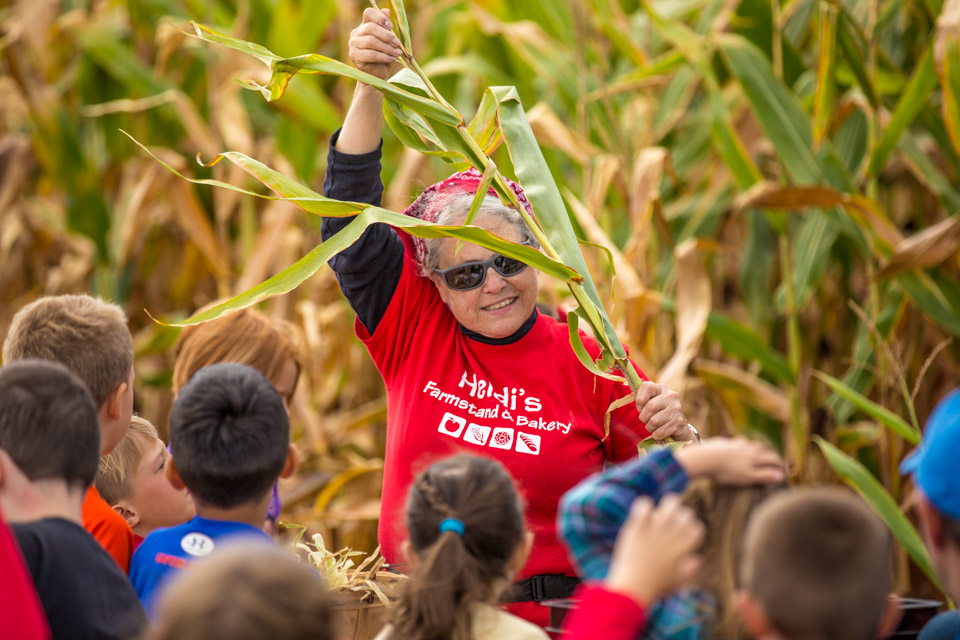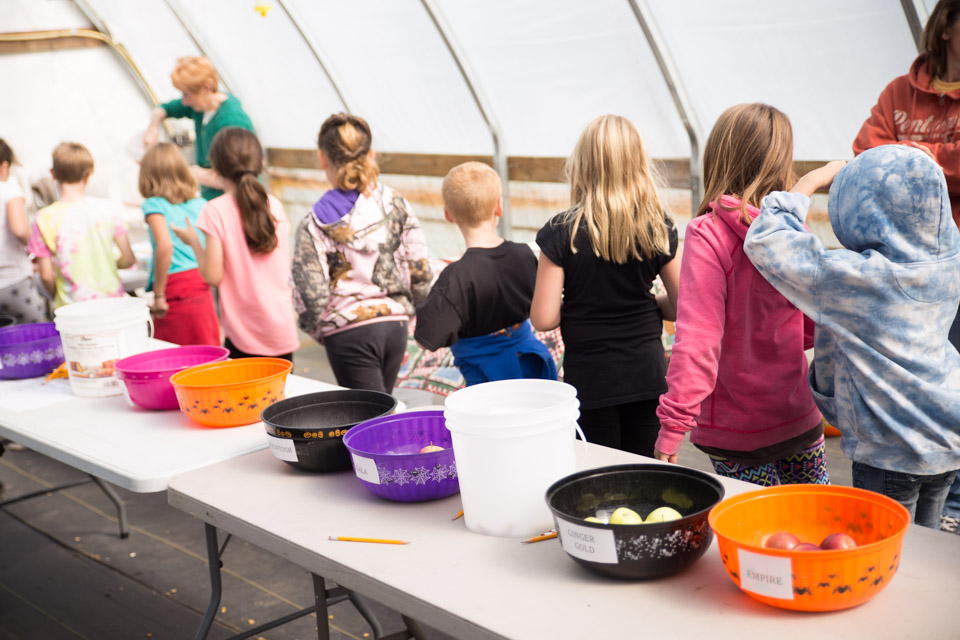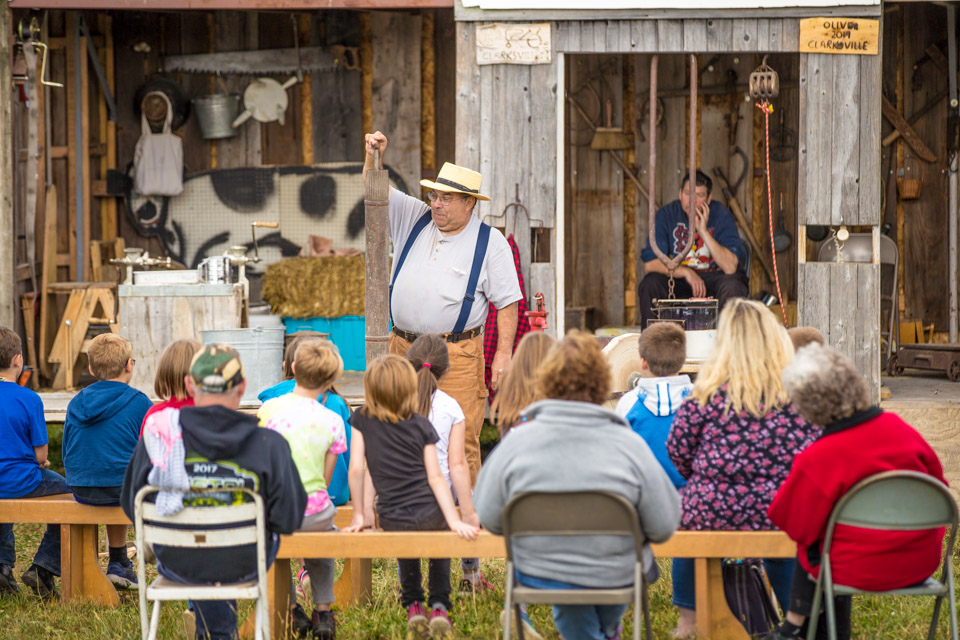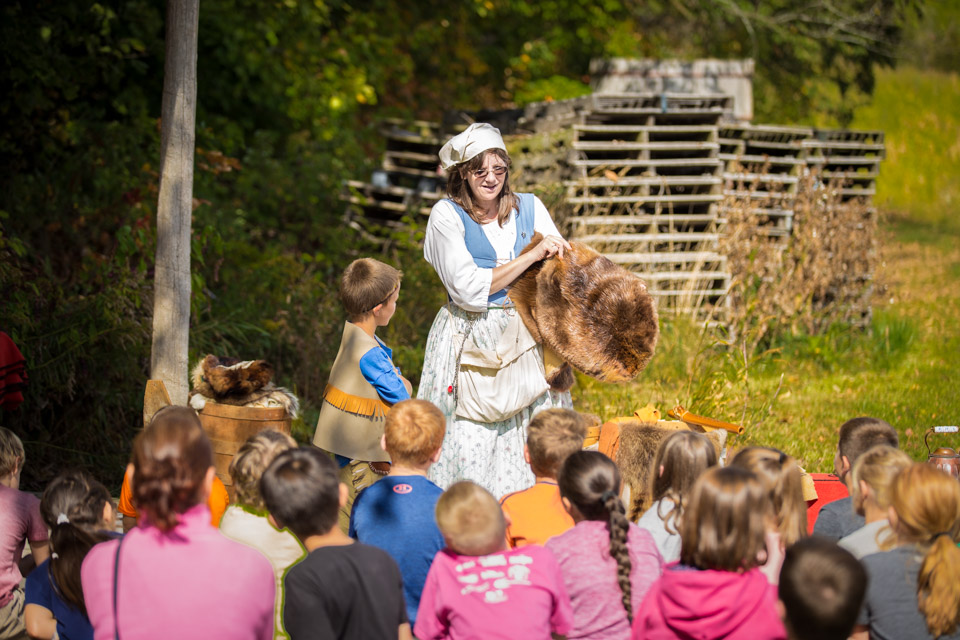 Preschool and Kindergarten Educational Tours:
Watch a puppet show featuring our fall theme – the Oregon Trail
Ride along on a tractor-driven hayride around our pumpkin patch and through the woods

Find your way through Heidi's Junior Corn Maze while searching for items

Learn about vegetables and fruits at our hands-on farm market cart

Enjoy a visit to our special pumpkin patch to learn about and pick a small pumpkin to take home

A fresh Heidi's donut and apple cider are also included (Educational tours for 1st and 2nd grade students includes all of the above except an extended pumpkin patch lesson can be substituted for the puppet show.)
Cost: $6.00 per person + $1 per person for optional cider & donut (Teachers are free)
Our field trips last about 2 hours.
Field trips may be scheduled Mondays-Thursdays during September and October.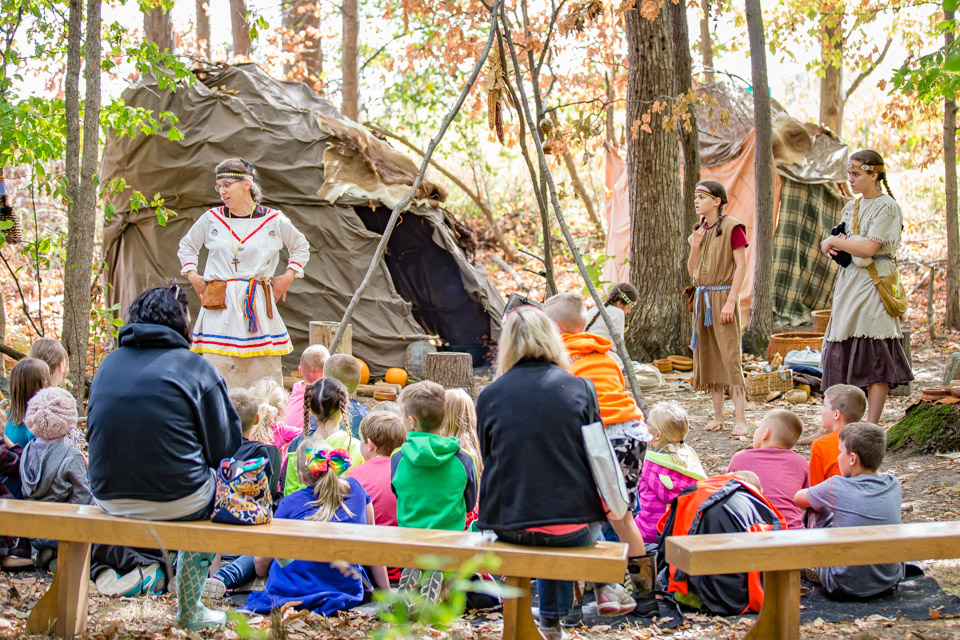 Michigan History Adventure
Our 3rd grade curriculum-based Michigan History Learning Adventure takes place on Fridays during September and October. Students rotate through 6 stations:
Native American Village

Pioneer Farming

Woodland Adventure

Fur Trading and Trapping

Apple Tasting

All About Corn
Cost: $8.00 per person (Teachers are free)
For more information, making reservations, and cost questions please contact:
Gary Blough
616-560-0356
heidisfalladventures@gmail.com
11999 Cascade Rd SE, Lowell, MI